Our state-of-the-art production facility offers a wide range of solutions for our business partners in terms of tailor-made product development and production.
With our OneShot technology, simultaneous dispensing machine we are able to create filled and non-filled chocolate products in a single operation. We create the chocolate shell, the filling and the closing in the same time within a few seconds. Thanks to this modern technology we can work with high productivity, enabling a cost-effective product manufacturing.
On our automatic chocolate coating line, we can enrobe a diverse range of products with a thin layer of snapping chocolate. Either we talk about cutted pralines, dried- or candied fruits, biscuits, pâtes de fruit or marshmallow, we are at your service.
In our automatic panning machine, we can add an even layer of chocolate to several types of base products (such as dried fruits, cereals, nuts, caramel cubes, roasted coffee and cocoa etc.), forming them into beautiful, round dragees. Shiny or dull, pure or spicy, will be created on your demand.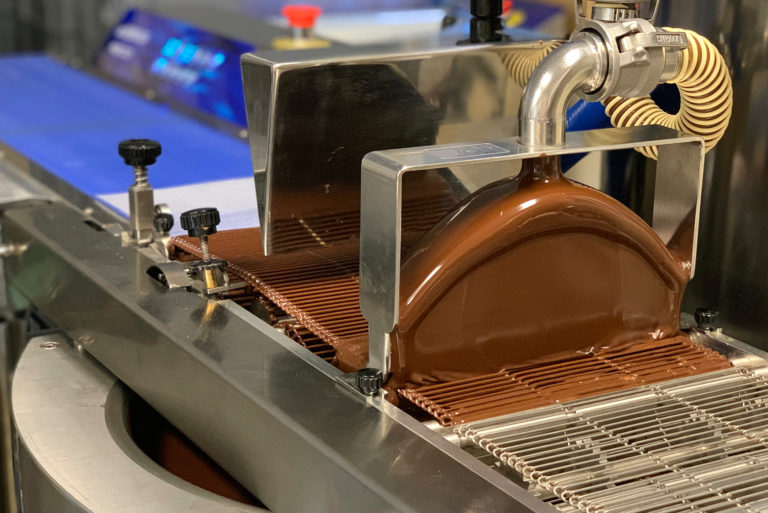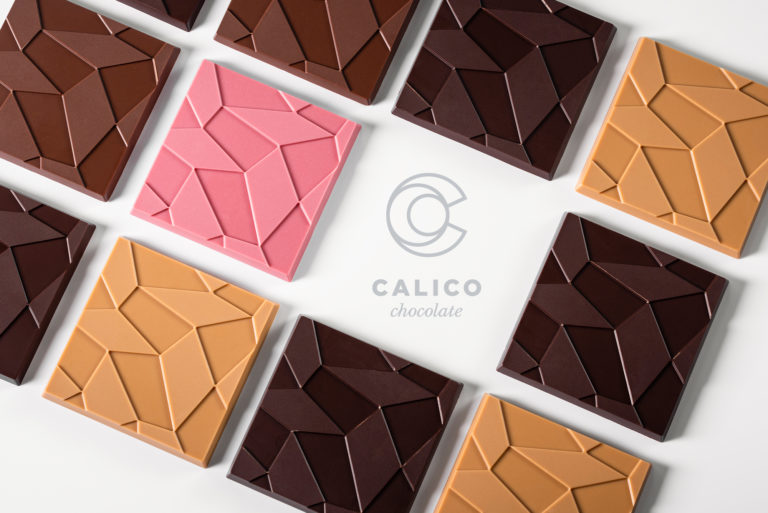 Few examples of possible product ideas we can offer:
Enrobed pralines
Moulded pralines
Filled and non-filled mini bars, Neapolitans (5-20 g)
Chocolate bars (max. 120 g)
Chocolate mendiants
Truffle balls
Chocolate coated products
Dragees
We provide professional support for our business partners already in the product development phase
We help to find the perfect taste, size and design combination
We cooperate in packaging development, selection of chocolate moulds, creation of tailor-made moulds with the support of our producing partners in these areas
We make test production runs for tasting and packaging design
Upon agreement we can set up the production and the packing of your products if requested.
Whatever you hold in your mind – our service is timely and precise. We hope to see you soon to discuss how our production services could be of any help in your business! If you have any questions, please feel free to contact us via info@calico.hu email address.